What's in stock
Explore the holiday homes available for sale at Wood Park
Wood Park is a 4 star, privately owned holiday park with a range of holiday homes of all sizes available to purchase. Explore the options available below, and for more information about finance options or a particular model, please get in touch!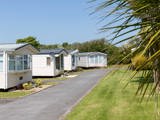 Find Your Ideal Caravan
Featured Stock
Not all of our available stock will reach the website; please get in touch for a full list of our available holiday homes.

Our Use Of Cookies
We use cookies to make sure we're able to provide the best experience possible whilst using our website. We also use these cookies to customise our content and advertising. We also share information how you use our website with trusted social media, advertising and analytics partners. You can find out more about how we use your information within our Privacy Policy.