More than a home
Life as a holiday home owner
Being an owner at Wood Park is more than just an investment, it's your own luxurious home-from-home on the beautiful Pembrokeshire coastline, in one of the UK's most popular seaside destinations.
It's a special place for you, your family and loved ones to escape from the hum-drum of day-to-day life and spend some quality family time together.
If you're the adventurous type, a holiday home at Wood Park can serve as the perfect base to venture off and explore the wonders that Pembrokeshire and Wales have to offer.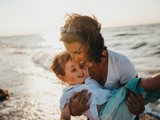 Unlimited Getaways
Seaside holidays any time you feel you need one
One of the biggest draws for owning a holiday home is the opportunity to take an unlimited number of holidays, with the freedom to come and go as often as you'd like.
Wood Park is open from March through to the end of November, so be it for 3 days or 2 weeks, a warm welcome will always be waiting for you.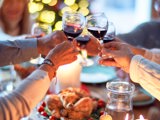 Dogs Welcome
Perfect for four-legged friends
Taking a trip away can be difficult when you have pets and we know that putting your beloved pet into a kennel can be heartbreaking - they're one of the family after all.
That's why, so long as your dog is well-behaved and friendly you can bring up to two dogs with you to the park. 
With direct access to an abundance of trails just a stones throw from your door, leading through woodland walks and down to the iconic Waterwynch Bay, the park offers a great opportunity to head out for an early morning walk or an evening stroll with your furry friend.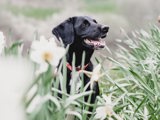 Ownership Costs
So how much does it cost?
Ownership Costs
So how much does it cost?
Ownership Costs
So how much does it cost?
Not what you were looking for?
Take A Look At our Other Parks

Our Use Of Cookies
We use cookies to make sure we're able to provide the best experience possible whilst using our website. We also use these cookies to customise our content and advertising. We also share information how you use our website with trusted social media, advertising and analytics partners. You can find out more about how we use your information within our Privacy Policy.